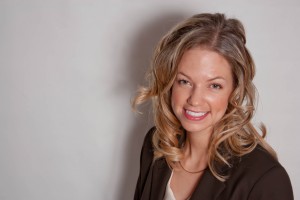 Sarah lives in London, Ontario with her spouse, their retired "therapeutic dog" Honey and cat Ruty (named after the rutabaga farm where he was born).
From 2002 to 2013, Sarah worked as a Child and Youth Worker in residential treatment using a cognitive behavioural and behaviour modification model. Sarah has been working with children and youth and families in various teaching and counselling roles since 1992.
In 2005 Sarah completed the course work and practica placements at the Kutenai Art Therapy Institute in Nelson, British Columbia. Afterward, conducting an Art Therapy pilot project with at-risk teens and completing her thesis focused on the strengths of this population. In 2014 she completed 16 months in The Couple & Family Therapy Internship Program at Family Services Thames Valley.
Sarah has facilitated and co-facilitated groups of children and youth. Ages ranged from five to twenty years old. The participants were referred to Art Therapy for a variety of reasons, some of them being; attachment issues, social and learning difficulties, ADHD, family illness, conflictual family dynamics, abuse and trauma, domestic violence, dual diagnosis, addictions, and psychosomatic symptoms. In addition to these groups, individual clients were treated in short and long-term therapy.
Sarah holds a Bachelor's degree in Fine Art, with a minor in psychology from the University of Windsor. A Master's level Diploma from the Kutenai Art Therapy Institute in Nelson, B.C. Her Bachelor's of Education degree is from Nipissing University. Sarah is a Registered Canadian Art Therapist with the Canadian Art Therapy Association and a Registered Psychotherapist with the College of Registered Psychotherapists of Ontario. Sarah is currently working towards becoming a Certificated Interpersonal Psychotherapist.
Sarah's individual approach is client-centered and firmly grounded in developmental psychology and psychodynamic, attachment, family system and humanistic theories. Sarah utilizes a phenomenological approach for the interpretation of the art. The phenomenological approach is attentive to that which is presented in the art as being the lived experience of the client.
For an appointment please call: 519-868-5217 or email: sarahleyes@me.com